When someone mentions Silicon Valley, the image that immediately pops into your mind is a technology hub loaded with companies that are responsible for some of the most innovative gadgets and solutions.
What you've just thought of is the general idea of an industry 'cluster', which is a geographic concentration of companies, firms and other related institutions that work together for the mutual advantage of prosperity.
The theme of industry clusters was driven by Rodin Genoff, an expert on 'SmartCollaborations' and founder and managing director of Rodin Genoff & Associates Pty Ltd, who gave an energetic presentation at CeBIT Australia 2016 on 3rd May.
In Mr Genoff's dynamic talk to CeBIT's eGovernment forum, he highlighted the importance of having an industry of small to medium enterprises (SMEs) that are able to use information and communications technology together collectively in order to prosper in competitive environments.
"It's about working across disciplines and bringing those competencies together," Mr Genoff said.
So how does all this look?
Mr Genoff illustrated a cluster of smart collaborators through a ski slope in Copenhagen, which was a Waste Management, Power and Leisure facility. A combination that's sure to turn a few heads!
"This is what the future looks like," Mr Genoff said.
A location "illuminated by lights", showing people "sipping chardonnay and café lattes in the café on top of that facility".
It might sound radical to those unfamiliar with the concept, but Mr Genoff argued the economic benefits of these SmartCollaborations and creative ways to integrate different companies or areas of know-how into one place.
What are those? Mr Genoff again illustrated that the benefits could help companies improve or even save themselves from going out of business through interdependence.
"[Say we have] a high performing company and another high performing company, and we can see there there's another high performing company," Mr Genoff said.
On one side, there's an engineering services company, and next to it is the other company that's going out of business – "the focus is to bring these companies together to collaborate and to do something really wild!"
Mr Genoff has had a lot of experience in working with SMEs using this model in Europe, particularly in Denmark and France.
And these countries are no slouches in providing funding for companies using this model. So convinced that it works, France has invested €29 billion to develop its industry clusters on their core competencies from food to pharmaceuticals to ICT.
But frustratingly for Mr Genoff, Australia hasn't invested anywhere near that amount, with funding from the federal government only amounting to a fragment of European investment.
"Our Prime Minister [Malcolm Turnbull] is trying really hard, but a $1 billion innovation statement is only the beginning of what is to be a much larger and integrated program, and we need to have the commitment," Mr Genoff said.
He gave it some perspective, asking what do we expect from a mere $240 million for growth centres and $10 million a year over a four year period?
"We need to ask ourselves that very deep and profound and fundamental question in terms of how we are allocating our resources, and what we expect to get for that particular return on investment," Mr Genoff said.
To get a good look at why it's beneficial to invest in SmartCollaborations in Australia, Mr Genoff pointed to the Defence Teaming Centre because of its innovative big data analytics, "right through to fabrication" in water, defence and aerospace.
Finally, he called on Australian governments to support collaboration funding for SMEs – "I'd like to see $500 million to a billion dollars in that particular space, around clusters, which bring together capabilities to our business and our knowledge centre".
"And what Australia can do differently is to bring those elements together to give it something with a uniquely Australian flavour, because I've not seen that in any of the countries I've worked," Mr Genoff said.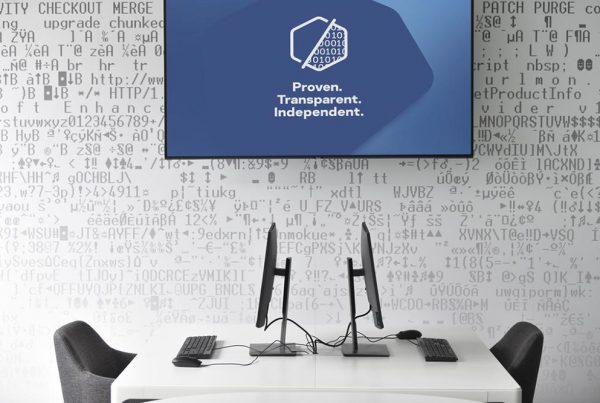 The great migration, capping off 2020 with a crossborder bang for cybersecurity.