It's one of those things that's been joked about for years since the advent of smartphone addiction, but now it's finally happening in Melbourne, as the city gears up for its International Comedy Festival.
No doubt there'll be a belly laugh or two about this one, even though the Victorian government's Transport Accident Commission (TAC) says it's "no laughing matter".
The TAC has announced that it will trial a new technology that includes lights being installed in footpaths at the edge of the road that signal when pedestrians can walk and when they need to stop at traffic intersections when their noses are stuck into their smartphones.
According to the TAC, the lights change colour between red and green in time with the pedestrian crossing signals at the intersection and 'will be switched on around the clock, helping people walking at night or looking down at their phones know where the footpath ends'.
The TAC said the intersection of Little Collins Street and Swanston Street was chosen for the trial due to a large number of people who cross roads at the intersection and disobey pedestrian crossing signals.
Essentially, if the government can't fight it, it will adapt to it.
Although the new tech is really a response to an evolving trend among people in general who can't seem to put the phone down even when their lives depend on it, it's that very concept that's fuelled harsh criticism from online comment sections, such as the ABC's Facebook page, where the response is an overwhelming consensus that if people can't put the phones away, "they shouldn't even be pedestrians".
This comes only weeks after the City of Melbourne announced the installation of female pedestrian lights, which sparked controversy from onlookers complaining that it was merely to pander to loud minorities fixated on sexual identity politics.
In addition to the newly-lit footpaths, an 'army' of TAC lollipop people and green crossing 'chaperones' will patrol the streets of Melbourne to help people cross the road safely.
At the end of the twelve month trial, Victoria's road safety agencies will assess the footpath infrastructure's suitability for roll out at other intersections across Melbourne.
Minister for Roads and Road Safety Luke Donnellan said there is growing evidence that using phones as a pedestrian can lead to serious injuries, and cautioned the need for everyone to focus on their surroundings and not their mobile phones.
"These lights will remind people to stop at the red light, look up and pay attention to the traffic around them," Mr Donnellan said.
Transport Accident Commission CEO Joe Calafiore said "we are vulnerable and weren't designed to survive crashes, so it's important that as pedestrians we make good choices every time we're near busy roads."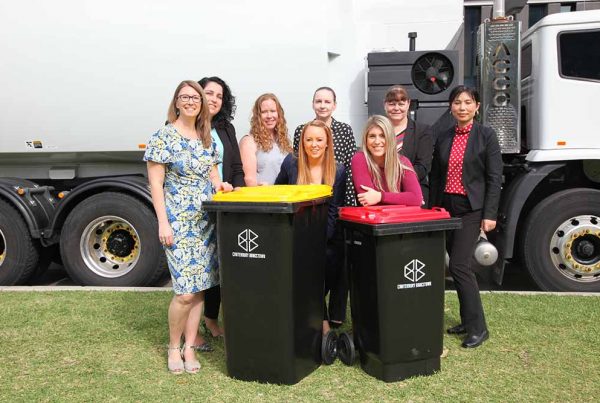 Local government's frontline of committed waste warriors.