It's a saga we never thought would come to an end, but the federal government's latest Annual Budget has restored the indexation on Financial Assistance Grants (FAGs).
In what started as a recommendation in the Abbott government's National Commission of Audit in 2014 to limit funding to councils by freezing indexation on FAGs in the 2014-15 Budget, local government's worst nightmare was realised, which put a painful strain on spending, forcing councils to tighten their purse strings in important areas of service delivery.
It was an extreme move in the Coalition government's strategy of budgetary repair following the massive spending sprees initiated by the former Labor government under Kevin Rudd and Julia Gillard.
Councils, of course, cried foul and launched ongoing campaigns every year in the lead up to the Annual Budget or else risk having to raise rates or eliminate certain services to ease the pressure on local government budgets.
The Australian Local Government Association (ALGA) pointed out the federal government's own estimates which said its 2014 Budget move to freeze FAGs indexation cost local communities more than $600 million worth of services and infrastructure over three years, with the biggest impact felt by councils in regional and remote Australia.
Mayor Damien Ryan, Vice President of ALGA, said Financial Assistance Grants are an important untied payment that councils invest in providing better infrastructure and better services for local communities.
"By restoring indexation to this important payment, the government is honouring its commitment to communities to ensure that, as far as possible, every citizen regardless of where they live can have equitable access to municipal services," Mr Ryan said.
"However, there is still a long road ahead before councils recover from the freeze as it permanently reduced the base level of the Financial Assistance Grants payments," he said.
At the state level, Local Government New South Wales (LGNSW) President Keith Rhoades weighed in on the indexation restoration, saying these untied grants are a vital part of local government's revenue base, allowing the provision and maintenance of community infrastructure such as local roads, parks, swimming pools and libraries.
"They are particularly critical to those councils who don't have the rating base or other revenue sources to fill the gaps," Mr Rhoades said.
The Municipal Association of Victoria (MAV) said Victorian communities have missed out on around $200 million for their local roads and services since the freeze indexation of grants began.
He said the three-year freeze has had a "harsh impact" on NSW councils – since the freeze was imposed by the Abbott Government in 2014, NSW councils have missed out on up to $300 million.
"Unfortunately despite this welcome restoration, the freeze has resulted in a permanent base reduction of around 13 per cent."
But the fight to hold on to FAGs and Roads to Recovery (R2R) doesn't end there.
The local government sector would be farsighted to ensure that such a freeze in indexation doesn't happen again, as it's been continually campaigning for decades for Constitutional recognition of local government to ensure their direct federal funding isn't at risk of being abolished altogether.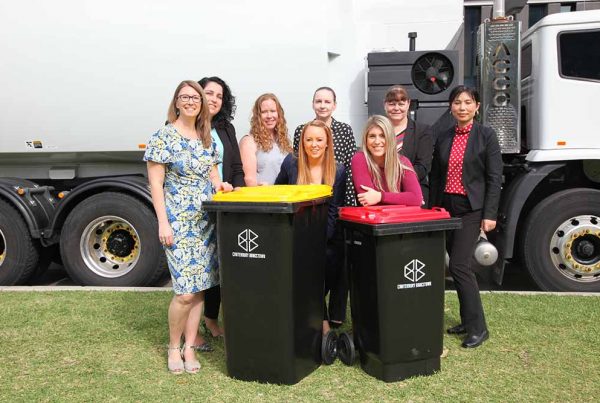 Local government's frontline of committed waste warriors.