The Digital Transformation Office (DTO) is no more. Now it's the Digital Transformation Agency (DTA) following a formal establishment after being approved by the Governor General.
It's the next step in Prime Minister Malcolm Turnbull's ambitious digital agenda, which is to be carried out by the new DTA, which will be responsible for the implementation of wide scale change in digital capability across government departments, which the government feels will benefit the public and other users of government services.
Assistant Minister for Digital Transformation Angus Taylor said the new agency would integrate digital delivery across government and provide greater transparency of the investment in and benefits realised from the Commonwealth's ICT and digital projects.
The new DTA will perform the following functions:
provide strategic and policy leadership on whole-of-government and shared information and communications technology and digital service delivery, including ICT procurement policy;
design, develop, coordinate, deliver and monitor policies, standards, services and delivery platforms for whole-of-government shared ICT and digital service delivery;
co-ordinate the funding of whole-of-government and shared ICT and digital service delivery platforms;
manage a whole-of-government ICT program management office which will oversee all significant ICT and digital investments; and
provide advice to the Minister on whole-of-government and shared ICT digital service delivery proposals.
Mr Taylor announced that the DTA would be getting a new interim chief executive officer, Nerida O'Loughlin to replace Paul Shetler (pictured), who has been heading up the DTO as chief executive officer.
Ms O'Loughlin has notched up a lengthy background in digital communications, as she was appointed as Deputy Secretary of the Department of Communications in 2011 to lead the Digital Television Switchover Programme.
Prior to joining the Department, she had held senior roles at the Australian Communications and Media Authority, as well as the Victorian and Commonwealth governments working on policy and programs, predominantly across the technology and cultural sectors.
Ms O'Loughlin said she was excited by the opportunities for the new agency.
"The shape of the agency will continue to change over coming weeks as we finalise the scope of the DTA's expanded functions," Ms O'Loughlin said.
"I would like to congratulate the DTO (Digital Transformation Office) on its significant achievements over the past year and I Iook forward to working with the team to implement the Government's exciting digital transformation agenda."
Mr Shetler had a big role to fill at the DTO, as he was appointed in July 2015 to lead Australia's most ambitious projects in pushing Australian government departments and agencies keep up with the world's fast-changing digital evolution.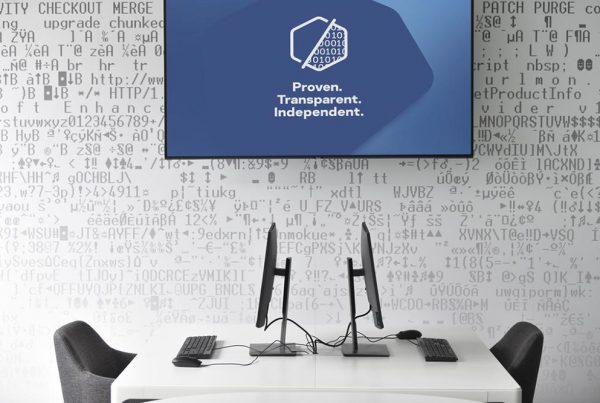 The great migration, capping off 2020 with a crossborder bang for cybersecurity.