This is part one in our three part series on workplace investigations and discipline. This article will deal with the initial stage of a workplace investigation – dealing with complaints and appointing an investigator. In the next part, we will discuss the mechanisms of conducting an investigation and the final part will cover the imposition of disciplinary measures.
All too often employers have to deal with complaints in the workplace. It is often necessary for the employer to undertake a workplace investigation in order to establish the facts and circumstances of what has actually occurred, and to decide on an appropriate course of action.
This situation involves a number of serious considerations – workplace health and safety, vicarious liability, risks of litigation, and adverse effects on employees' livelihoods. A properly conducted investigation can ensure that all of these factors are taken into consideration, and help the employer mitigate risks to its business.
In this, our first article in a series of three on workplace investigations, we will discuss the first part of the investigation process – receiving allegations, and the appointment of an investigator.
Receiving allegations
It is important that when allegations of misconduct are received, they are taken seriously.
Not only do these allegations present a risk to the employer in the form of vicarious liability (which is basically being held legally liable for the actions of employees), more importantly it means that an employee may be feeling unsafe in the workplace, or may be being subjected to unlawful behaviour.
It is important to listen, and communicate to the complainant to let them know that their allegation will be taken seriously and properly investigated.
It may be useful to ask the complainant to provide their allegations in writing, so as to enable the employer to have in black and white the basis of the complaint.
Sometimes, the complainant may inform their employer that they do not wish for there to be a formal investigation – however, it is important for the employer to decide independently whether or not an investigation is warranted.
An employer has an obligation to ensure the safety of its employees, and should strongly consider the risks of not proceeding with an investigation. If there is uncertainty as to whether to proceed with an investigation, it is imperative that the employer obtain legal advice.
Commencing the investigation process
Firstly, look to whether there is a workplace policy in place that sets out requirements in relation to an investigation, or if some other instrument (such as an enterprise agreement or Modern Award) dictates the process.
It is important to take this step, as a court or tribunal (if it gets that far) will firstly look to whether the employer has followed its own policy in relation to the investigation.
For example, a grievance policy may have steps for dealing with the complaint, and how the investigation is to proceed. Or, there may be a separate workplace investigation policy in place.
Secondly, after review of the relevant documents, it may be wise for the employer to consider whether or not to suspend (with pay) the alleged perpetrator.
It is important to review the relevant policies and the alleged perpetrator's employment contract to ascertain whether the employer has the right do this and to assess whether this is warranted in the circumstances.
It should also be noted that an alleged perpetrator is entitled to a presumption of innocence and that their reputation should be protected as far as is possible.
It may also be worthwhile considering whether it is appropriate to put the complainant on paid leave for the duration of the investigation.
If suspension or leave is not possible or desirable, the employer should ascertain whether alternative working arrangements are possible so as to prevent or minimise as far as possible contact between the complainant and alleged perpetrator.
For example, the employer could develop a protocol by which the complainant and alleged perpetrator:
–    do not come into contact while at the workplace; or
–    only come into contact in the presence of a third party or manager; or
–    work separate shifts.
These are only suggestions, and other solutions or arrangements may be possible or necessary depending on the requirements of the particular workplace and the seriousness of the alleged misconduct.
Appointment of investigator
The role of the investigator is not to act as judge, jury, and executioner. Rather, the investigator's role should be limited to establishing the facts of what has actually occurred and providing a report to the employer.
Often, a manager or HR department will coordinate and conduct the investigation. However, there can be a range of reasons why this may not be appropriate – for example:
–    Real or perceived conflict of interest or bias of the investigator;
–    The employer is not sufficiently resourced to handle the investigation on its own;
–    Where criminal or unlawful conduct may have occurred; or
–    Where complaints have been made against senior managers.
If the employer has concerns about whether it is appropriate for the investigation to be kept "in house", an external independent investigator can be appointed. This may be a lawyer, a HR advisor, or other expert with special training and understanding of proper investigation procedures.
James Francis is a solicitor at Patron Legal.
Stay tuned for our next article, in which we will discuss the process of actually conducting the investigation.
If you have any queries about the investigation process, or need advice on how to manage your employees, please do not hesitate to contact Patron Legal for an obligation-free chat.
Read more in this Legal Series by visiting our profile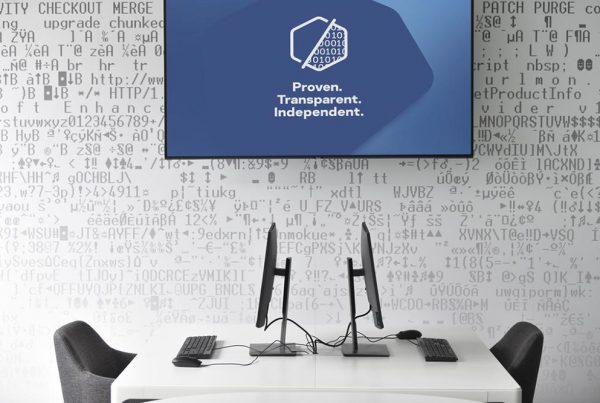 The great migration, capping off 2020 with a crossborder bang for cybersecurity.