Internet users might fancy themselves as pretty switched on when protecting their devices from hacks and malware, but if you've ever worked as a frontline respondent to complaints of cyberattacks from the general public, you'd probably appreciate a helping hand when the switchboard lights up with panicked callers.
That's why Crime Stoppers, Australia's vanguard for members of the public to report suspected criminal activity, has entered into a landmark partnership with cybersecurity company Kaspersky Lab.
Under the deal, Kaspersky Lab will act as a cybersecurity oracle providing knowledge and expertise to CrimeStoppers when people call in freaking out that their digital devices have been hacked.
Eugene Kaspersky, the prolific CEO of Kaspersky Lab, joined Crime Stoppers Australia director Peter Price to officiate the partnership at the Melbourne Grand Prix Circuit on 22nd March, 2018.
Mr Kaspersky said defending against cybercrime is a key element of maintaining overall cybersecurity.
"We put a lot of effort into informing and educating our users and the general public to increase resilience against ever growing cyberthreats," Mr Kaspersky said.
"This way," he stressed, "prevention is emphasised as opposed to costly cures."
He said he hopes that the collaboration will help make Australians more aware of online dangers and take pre-emptive measures to protect themselves, their businesses and their families.
Both organisations have the stats to back their claims for the need for this partnership.
Mr Price said in the last two years, there's been an increase in cybercrime and victim reporting from the general public.
"The rise of Internet of Things (IoT) has resulted in a proliferation of communication channels that give cybercriminals choices in how they harm people."
In New South Wales alone, 30 per cent of all Crime Stoppers reports receive are now online, Mr Price said.
According to Mr Price, 90 per cent of cybercriminal instances occur outside Australia, hence the "importance for us to get on the front foot" and do as much prevention education as possible.
"What better way than to collaborate with a business whose very nature in itself, is stopping crime?" Mr Price asked.
Kaspersky Lab has also underlined the importance of the use of social media as a hotbed for potential cyberattacks, citing the Australian Bureau of Statistics' revelation in 2017 that 17 million Australians were active on Facebook, three million on twitter, five million on Instagram, four million signed up on to LinkedIn and Snapchat, and a total of 15 million unique visitors on YouTube.
These numbers place a potentially huge strain on law enforcement resources, as effective knowledge bases may be lacking in many areas, leading to a concerted effort to mitigate cybercrime through educational programs rather than dealing with their costly fallout.
This means that Kaspersky Lab is offering to share its first-hand company expertise and experience in cyber safety to educate the public on preventive measures.
General Manager of Kaspersky Lab ANZ, Anastasia Rae said the partnership will create a joint social media campaign to educate the general public and facilitate safety messaging.
"The public will benefit via these forums with safety videos, tips and the latest information for everyone to know how to be safe when online," Ms Rae said.
The public awareness campaign will be capped off with a promotional video featuring Mr Kaspersky, Mr Price and Global Research and Analysis Team (GReAT) Security Researcher, Noushin Shabab.
Finally, regarding the background of the partnership, it's just that, a union between two organisations to bridge the knowledge gap to strengthen Crime Stoppers' ability to respond to reports.
To clarify, there was no formal procurement process from Crime Stoppers' end.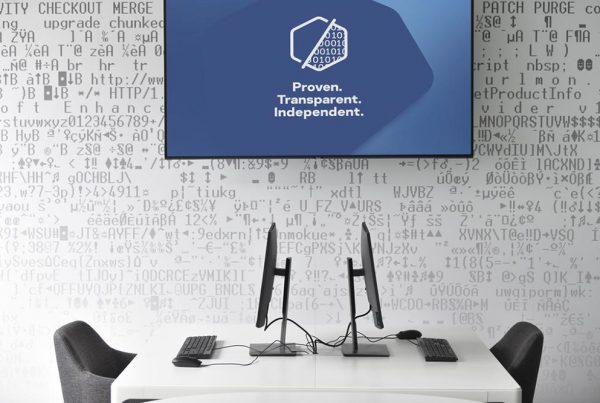 The great migration, capping off 2020 with a crossborder bang for cybersecurity.