Local governments in New South Wales are about come under close scrutiny by developers through a new system called 'Council Watch' to measure their performance in relation to housing supply and the effective processing of planning applications.
The 'Council Watch' system has been created by the sector's representative peak body Urban Taskforce Australia, which has been continually opposed to the lengthy processes they need to get approvals for major housing projects.
And its chief executive officer, Chris Johnson has lamented the state government's reversal on amalgamating councils which he believes would have created more efficient structures for planning and approval processes.
Consequently, the Urban Taskforce feels that these extended processes stymie new developments and contribute to higher housing prices and other hidden costs that lead to unaffordability for most buyers.
Due to the state government's retraction on amalgamations, the Urban Taskforce is stepping in to monitor the performance of key metropolitan councils in Sydney.
"We are doing this to protect consumers of new housing from excessive purchase prices of new homes that could be inflated by increased council levies and extended planning processes that increase holding costs that get passed on to the end purchaser," Mr Johnson said.
"High on our list will be council policies that may impact on the supply of new housing which the NSW government says is a priority."
He said with the state government lifting the cap on infrastructure levies, "we believe bullish councils are likely to add up to $50,000 to the cost of a home".
"The growing trend to add levies to new housing to contribute a percentage as affordable homes back to the council will also increase the cost of new housing," Mr Johnson said.
"We have polled our members to identify the top 10 councils that have significant potential for large numbers of new homes and where planning policies will be critical to ensuring maximum numbers of new homes are approved and built."
The top 10 councils are:
Blacktown
Camden
Canterbury-Bankstown
The Hills
Liverpool
North Sydney
Parramatta
Penrith
Ryde
City of Sydney
Mr Johnson said the Urban Taskforce believes that transparency of decision making is very important and that this must include the logic behind actual policy decisions.
He explained Willoughby City Council's development a new city centre planning policy based on economic advice by private consultants.
"Clearly the economic advice underpins all the planning decisions but despite submitting a Government Information Public Access (GIPA) request, council has refused to make the economic reasoning for policies that are now stopping housing supply public," Mr Johnson said.
"We are concerned that many councils seem to base policies on economic reports but then refuse to make these reports public. Council Watch will be high-lighting where we believe these reports should be public."
A second group of councils that are important to watch are:
Bayside
Campbelltown
Cumberland
Fairfield
Northern Beaches
Willoughby
Wollondilly
A third group that may drop out of the Council Watch process over time but will be included initially are:
Georges River
Inner West
Ku-ring-gai
Lane Cove
Randwick
Woollahra
Hornsby
Waverley
Sutherland
Burwood
Interestingly, one of the top listed local governments, Penrith Council issued a statement proclaiming that it is planning for the community's future by ensuring there is a supply of affordable and diverse housing.
Penrith Mayor John Thain said that Council is looking to identify suitable land now for the "housing needs of tomorrow".
"We have developed an innovative program which will allow us to identify short term housing supply opportunities and ensure that our housing delivery pipeline is maintained. This can help to address the affordability of housing," Mr Thain said.
"Currently, our remaining release area capacity sits at around 4,500 dwellings, which will only satisfy demand for the next 3-4 years. It's delivery of housing in the years following that we are working towards.
"Council is anticipating our City's needs, providing innovative solutions for present and future residents in terms of housing, employment and lifestyle options," Mr Thain said.
With the delivery of residential land at Penrith Lakes currently on hold, the council is introducing this initiative to achieve the five year target of 6,600 new dwellings for Penrith set by the Greater Sydney Commission (Draft West District Plan).
Council is inviting landowners to nominate suitable sites that have the ability to deliver diverse and affordable housing within the next 3-5 years.
The invitation is open to landowners (and/or their representatives) with sites approximately 100 hectares in size and capable of producing 1,000+ lots, with access to immediate infrastructure.
Successful nominees will be responsible for the preparation and lodgement of a planning proposal, which will go through standard planning proposal processes.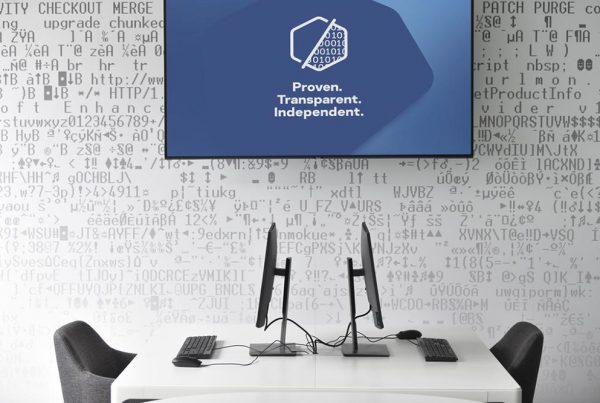 The great migration, capping off 2020 with a crossborder bang for cybersecurity.