Following a damning report by ABC's Four Corners program indicating that some councils in New South Wales have been sending recyclable products to landfill, local governments have issued statements to assure their own practices are sound.
The program, titled Trashed: The dirty truth about your rubbish made the extraordinary find that only about half of what goes into wheelie recycling bins actually gets recycled, while the rest either ends up overseas or in landfill, with some even transported to landfill sites in Queensland.
It has sparked outrage among community members who have been sure the contents of their yellow-topped recycling bins would be properly processed as they're meant to be. It also identified the Visy Corporation as a waste processing contractor responsible for these actions.
One NSW-based council that's issued a response to this report is Wollongong City Council, which has a contractual arrangement with Visy Recycling that states more than 90 per cent of the material collected in the yellow top rubbish bins must be recycled.
The council said it would like to assure the community that it has mechanisms in place to ensure their recycling is handled in an appropriate manner.
'Unfortunately, when household waste that is non-recyclable is put in the incorrect bin, it ends up in landfill. This accounts for the remaining percentage that isn't recycled,' the council statement said.
'Each month, as part of the contractor's invoicing requirements, they must state the names of the facilities who receive the sorted materials for recycling.
Council's current waste contract was renewed in 2014 and this process included a range of due diligence checks,' according to the council.
In its statement, Wollongong City Council said staff members have spoken with Visy Recycling to confirm the contractual arrangement and that expectations around recycled materials are being met.
Wollongong is taking a fiercely reactive approach to the ABC report, saying that it will be 'in touch' with its various waste providers to seek further information and assurances from them in regards to how recyclables from the local government area are being managed.
Another council with a strong reaction to the ABC report is Lismore City Council, which reassured residents that its recycling and waste practices are 'best-practice'.
Like many local government areas, Lismore has its own landfill cell, and in a statement, the council said that anything that cannot be recycled is landfilled within Lismore.
However, the council indicated there was an exception to this during the March flood, when council received almost 50 per cent of its entire annual waste stream in a four-week period.
'To cope with this, Council sent some waste to a tea tree bioenergy landfill in Queensland, located at Ipswich. This was not a traditional landfill but an old coal mine pit that will be filled, capped and the methane converted to electricity to power homes,' the statement from the council said.
Council's Commercial Services Business Manager Kevin Trustum said "while this was necessary due to the sheer volume of waste collected during the flood, our normal practice is not to send waste away for landfill,
"We are committed to recycling waste we generate in our own backyard locally wherever possible, and this was a big motivation for building the $3.65 million Materials Recovery Facility and Glass Processing Plant in 2014," Mr Trustum said.
According to the council, it will build a $2.5 million commercial waste sorting facility in the next financial year, which it hopes will reduce waste going to landfill by another 50 per cent, or around 10,000 tonnes per year.
'Much like the Materials Recovery Facility, this machine is essentially a large conveyor belt, and staff will be employed to remove any recyclable materials so these can be fed into the recycling stream,' the council said.
"We are always trying to improve our recycling and find ways to keep reducing what is going to landfill," Kevin said.
"Not only is this good for the environment but we will save money as we will not have to pay the waste levy on materials that don't go to landfill. On top of this, we can earn money by selling more recyclables and provide jobs for local people."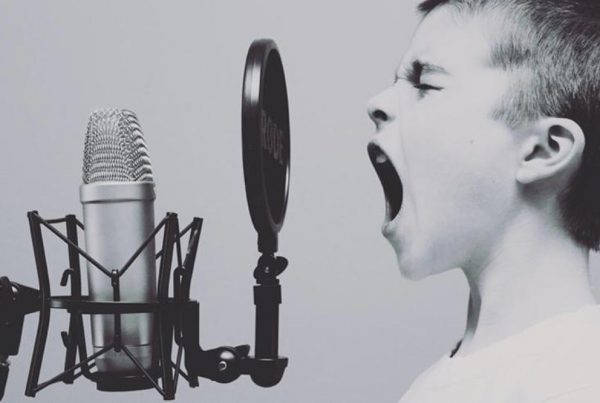 Listen for FREE for our latest talks on the latest issues relating to government.