As the New South Wales government embarked on a new path to simplify its service delivery to constituents, only one element was missing.
That was the entire payment platform, which prior to the formation of Service NSW, was scattered across many different agencies. It was a pain-point for the government which needed to be quickly solved in order to collect payments and manage the business of service delivery.
What the government needed was an internet-based experience for payments, which was the part that Australian professional services company ICM Consulting, among other suppliers, worked on.
Following a Request for Tender (RFT) that engaged with a small number of suppliers, ICM Consulting was ultimately chosen to deliver s segment of required system and build it from the ground up.
ICM Consulting chief executive officer Yair Iny illustrated the requirements of such a system, which would be able to perform the mechanics of collective payment, but also possess the business logic around integrating with all the different agencies payment needs.
And what was the key aspect that led to ICM Consulting playing a role in performing the task of creating this new system for the government? According to Mr Iny, it was the company's pitch that its speed and accuracy at completing tasks would make it the one to partner with.
He explains that the government could have gone the traditional way with an RFT that evaluates the problem and what the potential suppliers have to offer, however he asserts that this could have taken the government an extra six months – time it didn't have to create an effective system.
"They wanted to get it done, because the faster they got it done, the more quickly they would be gaining income as they were structured like a corporation, even though they are a government body, so they have a mandate to essentially stand on their own two feet financially.
"They are at an imperative to get it done fast and done well and cost effectively," Mr Iny said.
What resulted was a system that can be found on the Service NSW website, where it may appear to be simple and easy-to-use at the front end to the usual customer – but a great deal of work took place behind the scenes that led to the creation of a consolidated system that unites the functions of licencing, fair trading and registration for births, deaths and marriages.
View ICM Consulting Profile
ABOUT ICM CONSULTING
ICM Consulting gives organisations access to the advanced tools that power leading disruptors – matching the tech to the strategy, getting it built and providing the people to do it.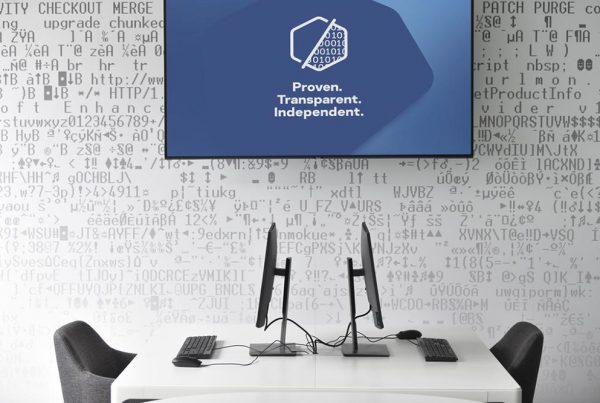 The great migration, capping off 2020 with a crossborder bang for cybersecurity.