This happens every time.
Whenever there's a Saturday by-election and the party that needs it most ends up losing it,  everyone turns their attention to the leader. In this case, Prime Minister Malcolm Turnbull.
After a stunning [probably expected] electoral loss for the PM on this so-called 'Super Saturday', it will almost certainly put to rest any murmur that Opposition Leader Bill Shorten's leadership was in doubt with Anthony Albanese waiting in the wings should another national poll make things worse.
With five seats up for grabs, including Braddon, Longman, Mayo, Fremantle and Perth, due to the dual-citizenship scandal that rocked nearly all sides of politics, it was a rattle that Mr Turnbull's wafer-thin majority in Parliament really didn't need.
As fate would have it, the Coalition has lost them all. This signals not only deep dissatisfaction with the direction of the federal government, but with Mr Turnbull himself.
Issues like penalty rates, fuel prices, housing affordability and 'Robodebt', among others, have haunted the Turnbull Government, creating an impression of an out-of-touch ministry that treats the poor and working class with contempt. All that does is give Labor an easy path to electoral victory.
If you've even had a glimpse of the media coverage and the social media feeds of this by-election, it now looks as if Mr Turnbull will be facing a political backlash from within his own party that will dwarf the turmoil of the Rudd/Gillard years.
It could end up that way, but you have to bear in mind the complexities of internal Labor politics of the time, as well as the steep battle Julia Gillard faced while clutching on to a minority government held together by a flimsy alliance of Independents.
So far, the Coalition government hasn't been plonked into such a compromising position. A few embarrassing gaffes by Tony Abbott don't count.
If Mr Shorten harboured any anxiety about a sneak attack from Mr Albanese, then he'll probably be relieved after tonight. But if experience has taught us anything from Australian politics over the last decade, nothing ever really lasts.
Especially in matters of leadership, where one rotten poll can send the party into panic mode and the media circling like vultures to cover the political drama surrounding who the next leader might be. Of course, the media thrives on this sort of conflict. It puts any global media coverage of the choosing of the next Pope to shame.
We'll have to wait and see, but with social media coverage and user immersion and participation even more saturated than it was when Canberra experienced a revolving door of party leaders, the bloodlust continues to fuel the fire.
People are more fired up today than we've ever known in recent political history. Those with intensely impassioned political beliefs have essentially hijacked all the platforms that might have been used for civil discourse.
Now everyone has a megaphone and a soapbox, but before Twitter and whatever else is used these days, the furthest their message would have reached was the ears of their drinking buddies on a Friday night.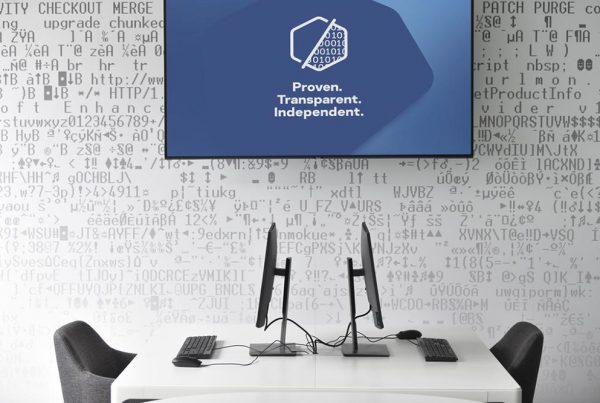 The great migration, capping off 2020 with a crossborder bang for cybersecurity.