Cities are defining the competitive advantage of nations. As I outline with Narelle Hooper in our book New Women, New Men, New Economy, it is not surprising to see cities in head to head competition.
New York, London, Hong Kong and Singapore fight it out for the future of global financial markets. Paris, Venice, Barcelona and Prague compete over the tourist dollar, while Copenhagen, Oslo, Stockholm and Helsinki quietly shout out of their claim to being the smartest, most equitable and sustainable in the world.
Not so glamourous but equally important are our evolving manufacturing cities that are morphing into what I'm calling '4.0 Cities'. (I'm building on what counties like Germany have termed Industry 4.0; having moved from the first industrial revolution of mechanisation and steam power to the fourth industrial revolution driven by digitisation and the emergence of cyber physical systems previously only imagined in the realm of science fiction.)
The speed at which this is occurring and the sheer numbers involved is staggering. DHL and Cisco research forecasts that the number of connected devices and objects will reach 50 billion in 2020 compared to 15 billion today. These devices form the backbone of intelligence assets that enable companies to dramatically increase productivity – from data optimisation to capturing new value throughout an asset's life cycle, thus reducing carbon emissions.
4.0 Cities concentrate this technological dynamism and the talent that fuels it. They enable companies to step up and accelerate their ability to work across different disciplines to create new products and services.
This is why 4.0 cities increasingly define a nation's competitive advantage.
Where are these 4.0 Cities?
An emerging example is Adelaide in South Australia, with its globally relevant expertise and industry clusters in electronics, aerospace, defence, medical devices and research, water management, agricultural research and production, and wine.
The city's industrial wing in Northern Adelaide is home to some very smart Australian companies such as Cohda Wireless. As reported in the Australian Financial Review, Cohda's electric and autonomous vehicle "software is being used in more than half of the vehicle-to-vehicle trials underway around the world." (February 2016).
Another is Precise Advanced Manufacturing, which has made a successful transition from the automotive industry to advanced manufacturing exporter specialising in automation, and design and manufacture of medical equipment. While on the other side of Adelaide is 1414 Degrees, a company that claims to have developed a silicon-based thermal energy storage system that can replace lithium ion batteries with a system that is far cheaper and more efficient. No wonder it's planning a mid-year IPO for $10 million.
In Europe there are similar 4.0 Cities such as Graz in Austria and Aalborg in Northern Denmark, which are home to some of the world's leading cleantech and energy clusters. And in case of Graz's Cleantech Valley Cluster, its member companies are growing at an annual average at 14 per cent.
What these two cities share is that they avoided the 'rust belt syndrome' faced by other traditional manufacturing cities. By putting to work their rich engineering and manufacturing tradtions, they have transitioned to profitable green industries. It has taken them over a decade but, in the process, they have moved to the forefront of some of the world's smartest, most lucrative and fastest growing markets.
In the 21st century, where would the US be without Seattle or Houston, Germany without Stuttgart or Munich? Not to mention Denmark without its industrial heartland of Mid Jutland and a cluster of regional townships like Ringkobing-Skjern, which are hosting one of that country's most innovative renewable energy pilot projects and are introducing circular economy ideas to local companies.
Such 4.0 Cities are our manufacturing future. They connect talent and financial resources to drive innovation and create the industries of the future. And this is why 4.0 Cities are getting smarter by the day while others fall by the wayside.
This is part one in a series about 4.0 Cities and circular economies. Article originally published in Industry Intelligence Issue 3.0 May 2017. Read the second part.
Rodin Genoff is managing director of Rodin Genoff & Associates, Sydney & Singapore.
More from Rodin Genoff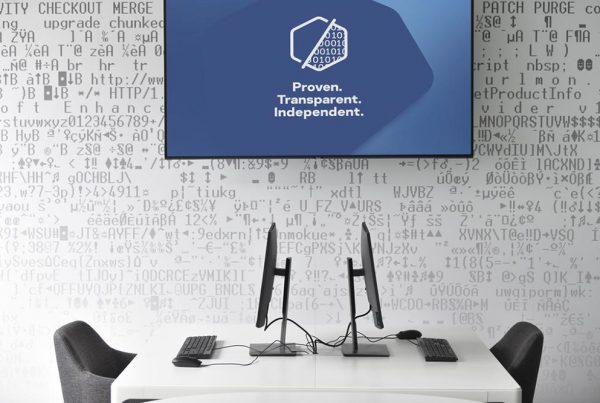 The great migration, capping off 2020 with a crossborder bang for cybersecurity.